The Top 10 Summer Day Trips from NYC
July 23, 2018
Have you exhausted all the playgrounds in Manhattan, Brooklyn, and Queens? Do you have a whole week to fill between camp and vacations, or just a weekend with nothing planned? Central Park, the Bronx Zoo, and NYC's local pools are all great, but sometimes the kids just need a break from city living! Check out our top 10 picks for family-friendly day trips from NYC. They're all easily accessible, very unique, and perfect changes of scenery from our beloved concrete jungle. Let us know what you think, and be sure to share your own favorite kid-friendly day trips too!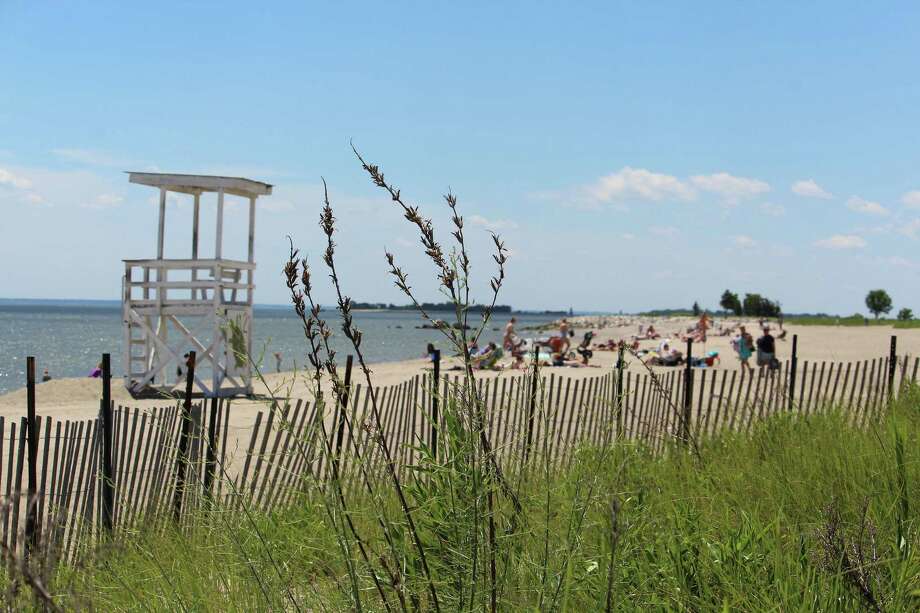 If the kids need a break from the city beaches, jump on the New Haven line from Grand Central to Green's Farms, where you can take a quick cab ride to Sherwood Island! With beautiful, scenic beaches, a picnic grove, and an observation platform to spot all the local wildlife, the kids will have plenty to keep them busy, and the whole family will have a wonderful time.
This park on the Hudson River is a 90-minute train ride from Grand Central, followed by a 5-minute walk that takes you straight into the park. Croton Point offers swimming, picnicking, hiking, mini golf, kayak rentals, and if you're feeling extra adventurous, camping! 
3. Rye Playland 
We all love Coney Island, but if the kids are all Cycloned out, check out the super fun Rye Playland. This seamlessly-run park is a perfect combination of thrills, games, and even a beach and pool. An hour-long trip from Grand Central to Rye will lead you to the connecting Rye Railroad Station, taking you straight to Playland. The whole family will have a blast! 
4. Cold Spring 
For a great nature-filled adventure, take the Metro North Hudson Line to Cold Spring. This charming town is full of cool shops, great restaurants, a trolley, and beautiful views of the Hudson River. If the kids are up for a hike, check out Breakneck Ridge – the full summit may be ambitious with little ones, but there are plenty of shorter trails to enjoy too!
5. Sandy Hook 
Take the super fun Seastreak ferry over to Sandy Hook! The beach and surrounding areas have lots to offer for kids. There are tons of walking trails, places to kayak and bike, and even overnight campgrounds if you're feeling adventurous! Check out their upcoming events – the Family Friendly Campfires on the beach are especially great!
For a beautiful woodland adventure, check out the hikes at Manitou Point Preserve. With waterfalls, cool ruins, plenty of different trails for all your little hikers, and beautiful views of the Hudson River, you definitely won't be disappointed. Even the train ride there is an adventure – the local Hudson Line train will bring you straight from Grand Central to Manitou, where you jump right out of the train and onto the trailheads at the entrance to the park!
 Another great spot along the Hudson is this beautiful park off the Poughkeepsie stop on the Hudson Line. With plenty of hikes, biking trails, and the ruins of an abandoned mansion, Franny Reese State Park will keep the kids busy and having fun for hours. There are lots of different options, so all levels of hikers will be satisfied!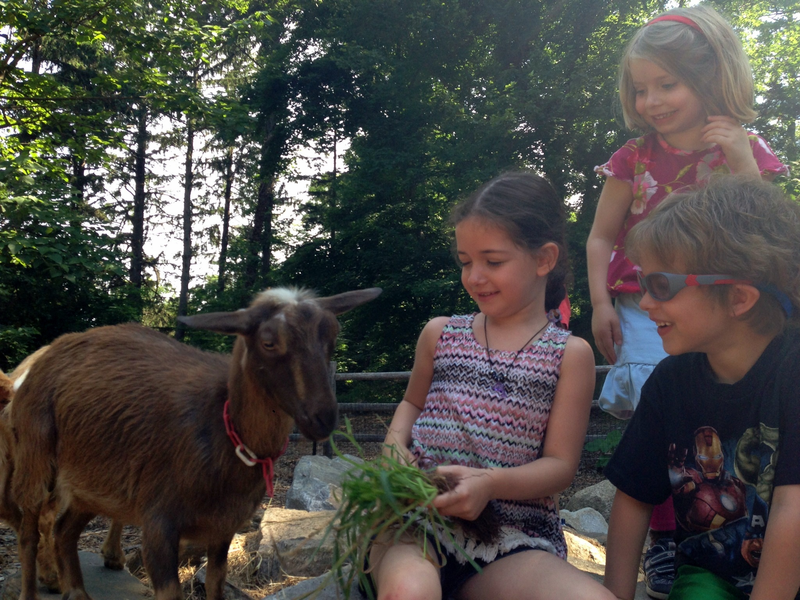 A one-hour train ride on the Harlem line plus a short bus or taxi ride will take you to the very special Greenburgh Nature Center. This beautiful sanctuary has indoor and outdoor animal exhibits, a number of great walking trails, and a one-of-a-kind nature-inspired playground. Don't miss the Birds of Prey and the Butterfly Arbor! 
Although we love the Brooklyn Aquarium, Norwalk, CT's Maritime Aquarium offers a totally different experience that kids will love. A one-hour train ride to on the New Haven line will take you straight from Grand Central to Norwalk, just a ten-minute walk from the aquarium. From IMAX thrills to the Sea Turtle Nursery, you can easily fill a whole day with family fun! 
 Last but not least is this gorgeous, all natural swimming pool in Ringwood, New Jersey. Olympic sized and filled with natural spring water, the Highlands Natural Pool is fully equipped with diving boards, life guards, and a separate shallow area for little ones! 
Our babysitters and nannies love taking kids on fun adventures. Learn more about us here and get started today with our Family Application!